Max Healthcare recognized a "Great Place to Work"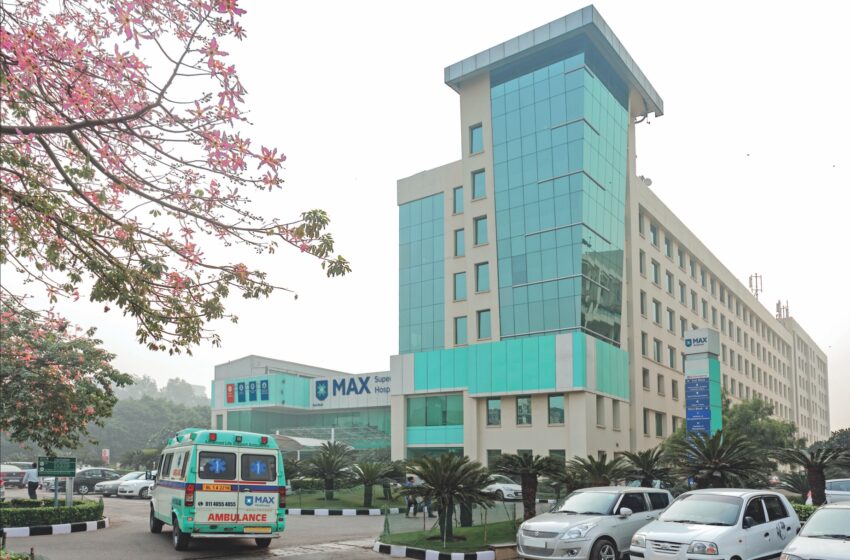 National, September 21st, 2022: Adding yet another feather to its cap, Max Healthcare Institute Limited, one of India's largest private healthcare network of hospitals, has received the highly prestigious certification from Great Place to Work® Institute.
Great Place to Work is a leading global authority on workplace culture. Great Place to Work Trust (GPTW) Index Employee Survey is the world's most widely used model to understand employee perceptions about their workplace and is an extremely arduous and esteemed certification to earn for an organization. This recognition is based on confidential survey data assessing employee experiences of trust, company values, and leadership.
Randomly selected employees from across departments and all levels of the hierarchy had recently participated in an online survey. Employees were encouraged to share their opinion about the organization on an anonymous forum. As part of this assessment, the perceptions of our employees were measured using the GPTW Trust Index Employee Survey, and the organization's differentiating culture was understood through the Culture Brief and Culture Audit.
Max Healthcare has been at the forefront taking multiple employee-friendly initiatives under its ever-evolving people practices. Their continued focus on employee wellness throughout the pandemic under the ongoing initiative of "Care for Caregivers" under this they ensured the safety of their employees and their families by providing a residential facility for all employees caring for our patients during the peak of the pandemic. They were also among the first organization to vaccinate all HCWs (Healthcare workers) against Covid. Also, a diverse organization wherein 48% of its workforce is women and there is no gender pay gap.
Sharing his thoughts, Dr Abhay Soi, Chairman and Managing Director, Max Healthcare said, "Receiving the Great Place to Work recognition is once again a testament to our teams' resilience, dedication, and teamwork, especially during the recent challenges and disruptions caused by the pandemic.
We scored exceedingly well on all dimensions of the survey – pride, the credibility of management, respect for people, fairness at the workplace, and camaraderie between people. It reinforces my belief that we are on the right track to building an enviable organization with a team of enthused people, driven by our purpose – To Serve. To Excel."
"The Great Place to Work certification is a great measure of employees' sense of pride in their work and trust towards their team, work group, and the company. We will continue to support our teams in every way possible, cultivating a passionate work culture, which is one of the key hallmarks of Max Healthcare. This is just the beginning of our journey as we continue to endeavor to build Max Healthcare as the most respected and valued healthcare organization in the country," added Umesh Gupta, Chief People Officer, Max Healthcare.