Choice Consultancy Services Pvt Ltd (CCSPL) to Spearhead Rajasthan's Economic Growth and Investment Promotion Initiatives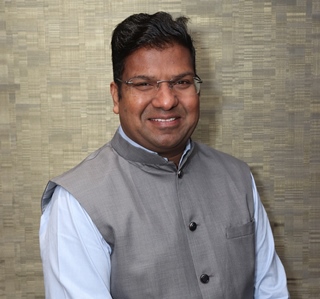 September 21, 2023, Rajasthan, India – Choice Consultancy Services Pvt Ltd (CCSPL), a wholly owned subsidiary of Choice International Ltd, is proud to announce its partnership with the Rajasthan state government to drive economic growth and foster social inclusivity. This strategic collaboration is in alignment with Rajasthan's ambitious vision of job creation, sustainable development, and becoming a premier investment hub.
Under the awarded contract, CCSPL will assume a pivotal role in working closely with the Bureau of Investment Promotion (BIP) to develop and execute a comprehensive strategy aimed at bolstering Rajasthan's investment ecosystem. This multifaceted strategy encompasses several key components, including reinforcing the Single Window System, enhancing business reform rankings, streamlining regulatory processes, and cultivating a business-friendly environment conducive to growth.
Arun Poddar, CEO of Choice International, expressed his enthusiasm for this significant collaboration, stating, "We are privileged to be selected as a partner by the Rajasthan state government to drive economic growth and investment promotion initiatives. Rajasthan offers immense potential as a prime investment destination, and we are committed to playing our part in realizing the state's vision of prosperity and inclusivity."
Rajasthan, with its rich cultural heritage and thriving business environment, has emerged as a favoured destination for investors seeking diverse opportunities. This partnership with CCSPL signifies a pivotal step towards making Rajasthan an even more attractive investment destination, fostering economic growth, and furthering the state's reputation as a hub for innovation and sustainable development.