Adfactors PR wins the Public Relations' Premier Cricket League 2023 (PRPCL)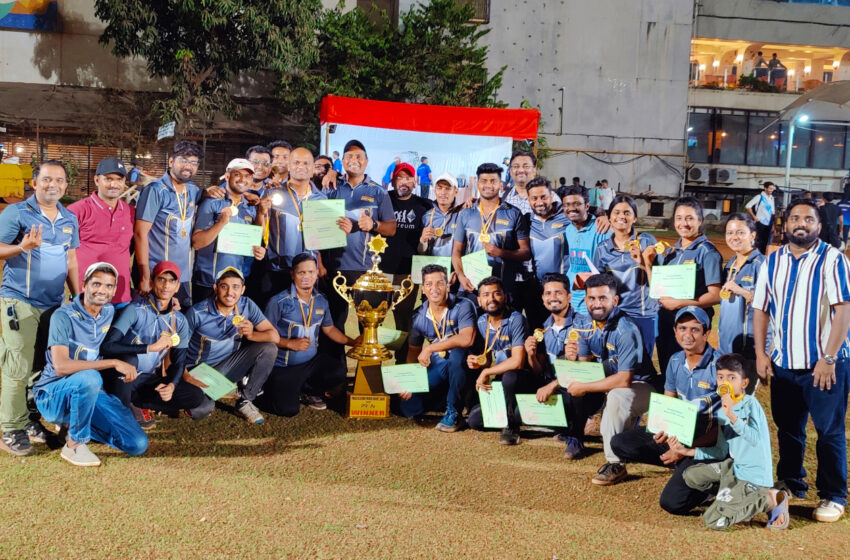 Mumbai, March 13, 2023: The Cricket team of India's largest PR consultancy firm, Adfactors United emerged winners of the Public Relations' Premier Cricket League (PRPCL) 2023, West Edition, organized by the Public Relations Consultants Association of India (PRCAI) on 11th March 2023 at Khar Gymkhana, Mumbai.
In the first match of the tournament, Adfactors United set a new record in the history of PRPCL, by scoring 131 runs in just six overs. The team entered finals with a positive net run rate of +4.77 and also, maintained the highest net run rate throughout the tournament with a difference of +2.
Satveer Khairaliya, who scored 248 runs overall, was declared the Man of the Series while also receiving 2 Man of the Match awards. Sushil Mhadgut also picked up the Man of the Match title, while Karthik Bangera was awarded the Fighter of the Match in the semifinals.
Commenting on the win, Nijay N. Nair, CEO, Adfactors PR, said, "For us, sports is very deeply integrated into the cultural fabric of Adfactors PR. Be it our internal development programs or our representation in all industry-level competitions, we take the sportsperson spirit seriously. To bring the trophy home fills our hearts with pride and joy. We will continue to support our people to pursue sports just as they pursue work – with focused effort, love, and perseverance."
Expressing his delight, Omkar Jalgoankar, Captain of Adfactors United, said, "It is a proud moment for Adfactors PR and for all of us to win the PRPCL trophy. Our team put in a lot of hard work and effort to reach this stage, and it is an incredible feeling to emerge as winners."
The PRPCL was an exciting event that brought together India's best PR firms from the west region and showcased their cricketing talents. Adfactors United's victory is a testament to their teamwork, dedication, and passion for cricket. The team is already looking forward to defending their title next year.