SEBI inaugurates Common Investors Service Centre in Mumbai with NSE & BSE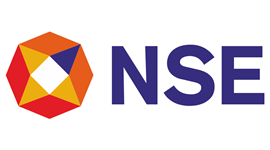 SEBI, NSE, and BSE have been actively involved in various initiatives and measures to enhance investor services and protection in India's securities market. To provide a comprehensive suite of securities market services to investors in the western region of Maharashtra, SEBI along with Stock Exchanges – NSE and BSE have established a Common Investor Service Centre" (ISC) in Mumbai.
This Common ISC managed by NSE, was inaugurated on November 06, 2023 by Shri G. P. Garg, Executive Director, SEBI, Ms. Deepti Agrawal, GM, SEBI, Ms. Evita Edwards, AGM, SEBI and Ms. Komal Mahajan, AM, SEBI in the presence of Mr. Piyush Chourasia – Chief Regulatory Officer, Mr. Krishnan Iyer – Senior Vice President, Mr. Dinesh Soni – Senior Vice President, Mr. Jinit Thakkar – VP, Ms. Neetu Juneja – Head Western Regional Office, Ms. Rachana Bhusari – VP, from National Stock Exchange of India Limited, Mr. Ravindra Palande from BSE Limited and other officials from Exchanges and Depositories.
The Common ISC serves as a platform where investors can lodge complaints against listed corporate entities and market participants operating in the securities market. This facility is essential for investors who may have concerns or grievances related to their dealings in the market.
Investors may make use of the services of Common Investor Service Centre located at the following address as a single window contact for investor services for SEBI, NSE and BSE: