South West Pinnacle Exploration Substantially Steps Up Its Mineral Exploratory Operations in Rajasthan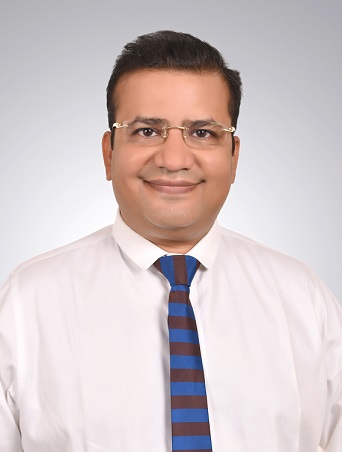 South West Pinnacle Exploration (SWPE), one of India's fastest-growing private exploration services companies has ushered in a new chapter of growth of expansion by significantly expediting its exploratory efforts in the mineral-rich state of Rajasthan. South West Pinnacle has been engaged in core drilling of minerals such as lignite, potash, atomic minerals and shale. The company has also undertaken exploratory water wells in Jaipur, Kota, Alwar and other regions of Rajasthan.
Moreover, through its renewed core drilling and mining efforts in Rajasthan, South West Pinnacle Exploration aims to bridge the ever-growing gap in demand and supply of resources that are essential to state's overall economic development.
Speaking on the company's efforts in Rajasthan, Mr. Vikas Jain, Promoter & Chairman cum Managing Director, South West Pinnacle Exploration (SWPE), said, "A state endowed with abundant mineral wealth, Rajasthan is at the helm of our exploration endeavours. We have been proactively conducting explorative efforts in the state since 2014 when we assisted the well-renowned Hindustan Zinc Ltd with their Zinc exploration pursuits in Ajmer and Udaipur.
He further added, "Since then, we have only stepped up our operations in Rajasthan, associating with highly-reputed government and private organizations such as Oil India Ltd. (OIL)Geological Survey of India(GSI), Mineral Exploration Corporation Limited( MECL), Atomic Minerals Directorate for Exploration and Research ( AMD), Central Ground water Board (CGWB), Hindustan Zinc Limited(HZL)and Ultratech Cement Limited(UCL) , uncovering significant reserves of oil and gas ,water, Lignite, Potash, Shale and invaluable atomic minerals in the process."
Having successfully completed 3D seismic exploration and data processing for oil and gas for OIL and Aquifer mapping for CDWB ,the company continues to amplify its' efforts in the state of Rajasthan to unearth potential of its' vast riches of minerals, efficiently and sustainably. Current orders wins from MEC for Potash, from AMD for Atomic minerals, from GSI for Lignite and from UCL for Shale besides for Zinc exploration from HZL, is the testimony of our efforts .
The company has recently acquired a coal block in Jharkhand that sits on an 84-million-ton geological reserve, by participating in forward auction, a highly competitive bidding process. The coal block mining development activities are in progress with plans to start coal production in the next 30 months.