Pristine Peaks, a hidden paradise by Club Mahindra in the undiscovered Himalayas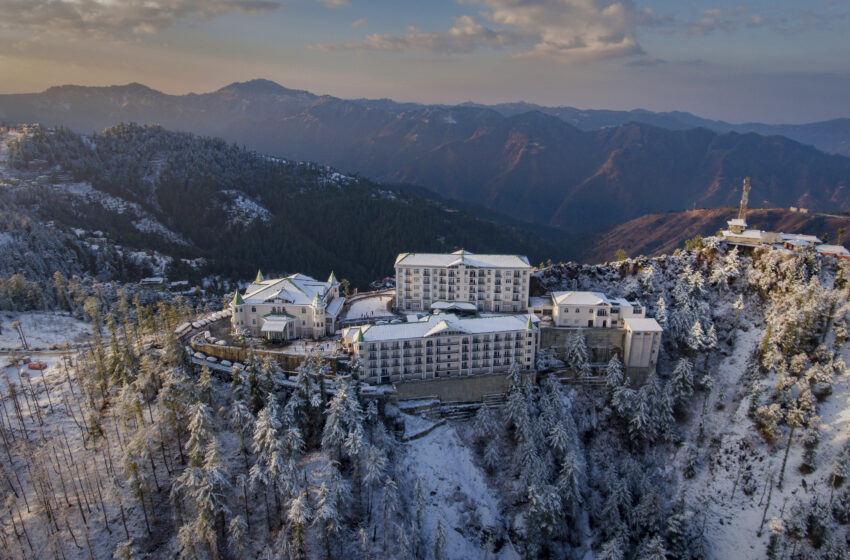 Mumbai, January 26, 2023: Among the myriad hamlets of Himachal Pradesh is Naldehra, a hidden beauty nestled just a short distance away from the hustle-bustle of the city. Naldehra, an oasis of tranquillity, nature, and solace situated about an hour's drive from the renowned hill station, Shimla is a quintessential haven. Travellers are increasingly swapping stories about discovering picturesque and unexplored destinations for a respite from city life. However, the burden of choosing a promising place to stay while visiting offbeat locations is inevitable. Club Mahindra Pristine Peaks offers the perfect offbeat Himalayan experience, brimming with indoor and outdoor holiday pleasures. Pristine Peaks is perched at a height of approximately 7200 feet above mean sea level in the breath-taking Himalayan landscape enabling travellers to fully appreciate the Shimla region. The facilities at the resort complement the destination's beauty. One will be pampered from the moment they arrive, with scenic views of the Pine forests, comfortable rooms, delectable cuisine, and entertainment hubs! Families can connect, bond, and enjoy awe-inspiring experiences combined with warm hospitality.
At Club Mahindra Pristine Peaks Naldehra, one will have a pleasant stay with each room having a French balcony, en-suite bathroom, a soft and spacious bed, and high-end amenities. You can marvel at the mesmerizing vistas of snow-capped peaks from the comfort of your bed. There is a wide range of thrilling activities to choose from including Nature Park Visit, Mountain Cycling, Blue Pine Jungle Trek, River Rafting, Golfing, and more. A walk in the nearby village or sipping a hot cup of tea in one's private balcony are other ways to soak in the simplicity of life in this Himalayan town surrounded by pine, cedar, and birch trees. Club Mahindra Pristine Peaks in Naldehra is a perfect offbeat destination that truly lets you explore the Himalayas in all its glory.