ONDC: The Next Milestone in eCommerce and how it will impact small D2C businesses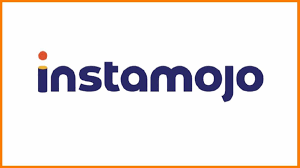 To empower small businesses with ecommerce and end the monopoly of e-marketplace giants, the government has launched an Open Network for Digital Commerce (ONDC). ONDC was born because of the government's vision to democratise ecommerce in India.This new venture will move Indian ecommerce away from the current platform-centric model to an open network — representing trust and equality. This means that one can reach a wide customer base without registering on separate platforms.
The Government e-marketplace is an online portal where one can sell products only to government agencies and officials. The online portal allows for direct purchases of goods up to INR 50,000, and public procurement takes place through bidding and reverse auction. ONDC does not have any such limits and will be available to every online shopper across the country. There will be strict protocols and dispute resolution set up by the committee to fulfil processes smoothly.
Despite the high penetration of internet connections and mobile phones across India, small and medium businesses have lagged behind in digital adoption and have had to become dependent on aggregators. However, the government's new ONDC (open network for digital commerce) initiative aims to challenge this status quo and put power back into the hands of small and independent entrepreneurs.
How will ONDC benefit small businesses?
ONDC promises to provide a playing field to small merchants too. Here's how one can benefit from it once the platform rolls out in full swing:
More Visibility, less hassle: Products will be visible on multiple marketplace websites without having to register on each of them separately. This is possible because several operational aspects such as onboarding and product cataloguing will become open source.
Beat Competition:Marketplace giants favour a few sellers over the thousands of others in the category. This makes competition fierce for small brands. ONDC enables one to beat the competition by giving a fair opportunity for all sellers registered on it.
Supports local business:The open-source commerce platform supports local businesses. This means that an online shopper can find a store near their location.
Overall, it will help to promote fair trade and return power to the hands of small and independent business owners as they will once again have the ability to connect with their customers directly and not be cut off from them due to an aggregator barrier.
ONDC aims to challenge the hegemony of monolithic platforms that operate on closed systems. It aims to democratise the digital commerce space by granting equal opportunities for all and creating open systems that are fair to all stakeholders.
Here are some of the other benefits that the network promises: –
The platform will potentially curb the dominance of ecommerce marketplace giants.
The nature of the open network gives one the access to a much larger audience.
One is not restricted to the mercies of one owner's monopoly.
It will follow a hyperlocal model where the small local brands will be shown first. This is especially beneficial if one wants to sell food online.
The buyer and the seller will not be under the control of the same authority.
Online sellers will have access to their own customer data allowing them to make informed business decisions.
There are no middlemen – The sellers directly connect to the consumers.
The platform allows sellers to expand their catalogues, gain access to advanced logistics solutions, and also give the buyers more options.
Since it's an open platform, smaller brands have a better chance of establishing their brand presence.
Since it is a multi-layer chain, there will be different providers for different services.
Further, the aim is to cover at least 100 cities and towns and focus on apps in local languages for buyers and sellers. All of this is good news as it will help bring SMBs across the board, small merchants, rural consumers, and multiple other cohorts of buyers and sellers onto one transparent digital platform.
India's digital commerce space has been ripe for disruption for far too long, and ONDC promises to positively reimagine this ecosystem so as to provide an equitable scenario for all stakeholders.
Attributed to Akash Gehani, Co-Founder and COO, Instamojo