NTPC Tamil Nadu Energy Company Limited pays Second Interim Dividend to NTPC Limited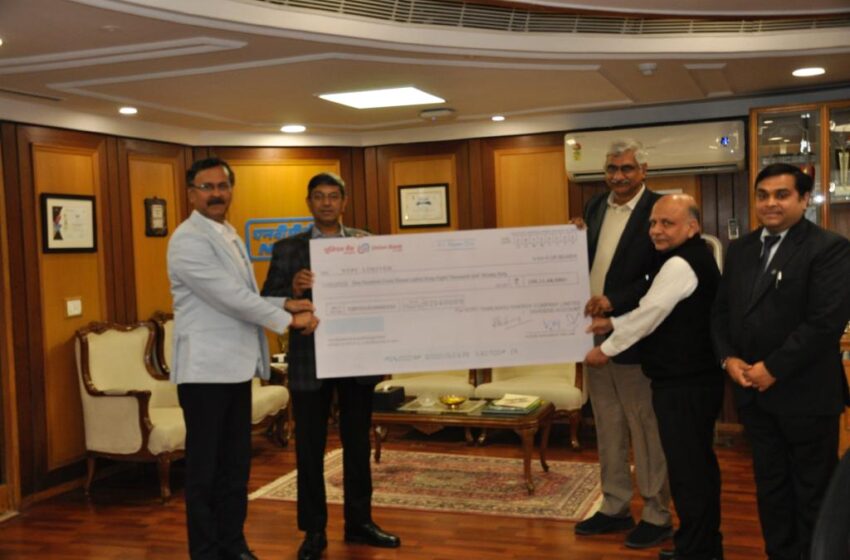 New Delhi, December 30, 2022:NTPC Tamil Nadu Energy Company Limited (NTECL), a JV between NTPC Limited & TANGEDCO (50:50) paid Second interim dividend of Rs 100,11,68,090/- for the year 2022-23 towards the 50% share of NTPC.
Shri Ramesh Babu V., Chairman, NTECL &Director (Operations), NTPC presented the Cheque to Shri Gurdeep Singh, Chairman & Managing Director, NTPC.
Shri Jaikumar Srinivasan, Director (Finance), NTPC, Shri Sandeep Aggarwal, ED (Finance) & Director, NTECL and Shri Amit Garg, Co. Secretary, NTECL were also present on the occasion.
The Interim dividend is also been paid to other Joint Venture partner viz. TANGEDCO on its shareholding of 50% in NTECL.