Mahindra World City, Jaipur signs 26 new customers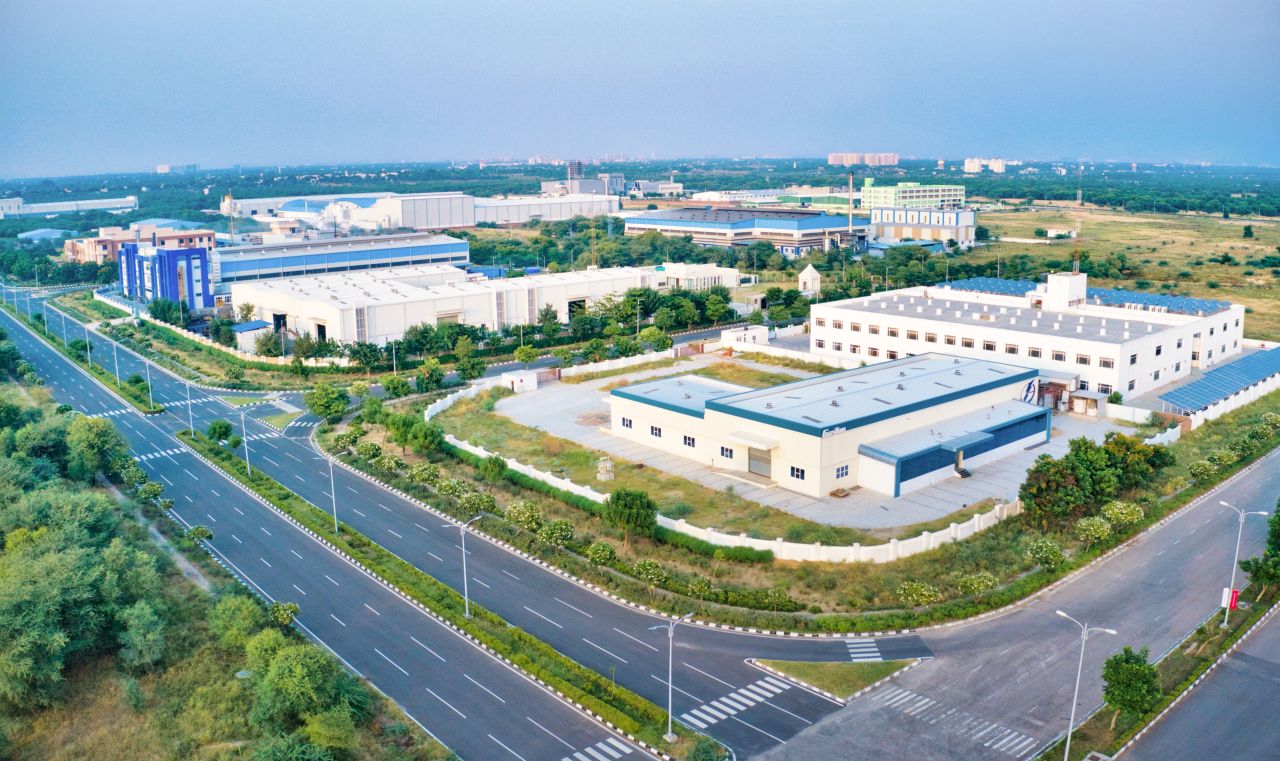 Jaipur, August 25, 2022: Mahindra World City Jaipur Ltd (MWC Jaipur), a joint venture between Mahindra Lifespace Developers Limited (MLDL) and Rajasthan State Industrial Development and Investment Corporation (RIICO), today announced that it has concluded26new lease agreementsbetween April 2021 and June 2022.The new signingsincluded both new customers and expansion of facilities by existing clients, together leasing about 137 acres of land. In the same period, MWC Jaipur and its constituent units aggregated investments have crossed Rs.721 crores, and cumulative exports by MWC Jaipur exceeded Rs.15,930 crores of which Rs 3,321 crores have been in the last 15 months.
The new entrants to MWC Jaipur represent a variety of sectors, like IT & ITeS, Engineering, Furniture manufacturing, Solar Energy, Gems and Jewelry manufacturing, Logistics and Warehousing. Becoming a preferred destination of choice for over 121 Global and Domestic companies, MWC Jaipur is enabling business growth for customers by crafting a conducive environment, with robust infrastructure and facilities that propagate ease of doing business.Over these fifteen months, a total of 69 companies have completed their facility buildout at MWC Jaipur and become operational.
Rajaram Pai, Chief Business Officer – Industrial, Mahindra Lifespaces,said, "MWC Jaipur today is home to prestigious domestic and international manufacturing companies from across the world, who have established a manufacturing base in India for the first time. Enabling business acceleration for customers has always been our focus. We continue to deliver the highest urbanization standards by leveraging innovation, thoughtful design, and a deep commitment to sustainability.MWC Jaipur contributes towards generating incremental employment and income for the state while creating world-class infrastructure which would serve the nation for many years to come. We are glad to be the enablers of Make-in-India and Make-for-India."
The newly added roster of clients at MWC Jaipur includes Wipro Hydraulics., Renew Photovoltaics, Shakti Hormann, Kerakoll India, Normet, Gulmohar Lane Lifestyle, Manor & Mews, J Atelier Pink City Pvt. Ltd., Kamal Coach Works Pvt. Ltd and Maxop Engineeringamongst others.
Mahindra World CityJaipur is the first project in Asia to receive Climate Positive Development Stage 2 Certification from the C40 Cities Climate Leadership Group (C40), a global network of large cities taking action to address climate change. Infrastructure atMWC Jaipur, a pioneer of green, integrated developments is also continuously being upgraded to mitigate the impact of business operations on the environment. As of March 31, 2022, a total of 59,955 trees have been planted in government-approvedforest areas and rural areas under the Mahindra Group's flagship program – Hariyali. Around 11,100 trees have been planted within the industrial park. With a focus on climate-positive development, MWC Jaipur is continuing its efforts on integrating sustainability within the city.