ICICI Securities appoints Dr. Gopichand Katragadda as an Independent Director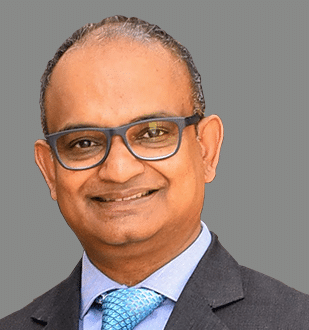 Mumbai, Aug 20, 2022:ICICI Securities Limited ('ICICI Securities'), one of India's leading equity houses, today said it has appointed Mr. Dr. Gopichand Katragadda as an independent director, subject to regulatory approvals and shareholders'approval in the forthcoming Annual General Meet, scheduled for August 26th, 2022.
Dr. Gopichand Katragadda, 54, is the Founder and CEO of Myelin Foundry, an artificial intelligence based deep tech product start-up. A BE in Electronics Engineering from Bangalore University, and MS, PhD in Electrical Engineering from the Iowa State University, Dr. Katragadda has held positions of Group Chief Technology Officer and Innovation Head of Tata Sons, and Chairman &Managing Director of GE India Technology Centre in the past. He possesses a total 33 years of experience.
Welcoming him on the Board, Mr. Vijay Chandok, MD & CEO, ICICI Securities,said, "I warmly welcome Dr. Gopichand Katragadda to the Board of ICICI Securities as we are progressing on our transformational journey to become an integral part of every Indian in their financial life cycle journey. Dr. Katragadda has a distinguished track record and we look forward to benefiting from his deep expertise in the areas of Digital Transformation, Data Science, Information Technology for application areas including industry and finance, Artificial Intelligence, Advanced Research & Development and Technology led Innovation."
Speaking on the occasion,Dr. GopichandKatragaddasaid,"ICICI Securities is the pioneer in the Indian online trading space when it launched icicidirect.com in 2000. I have been appraised of various path breaking innovations the Company has done over the years and I am happy to join the Board with governance responsibilities and also guide the Management on integrating new gen tech for higher customer satisfaction and process efficiency."
A GE Certified Six Sigma Master Black Belt, Dr. Gopichand Katragadda also sits on the Board of Bosch Limited as an Independent Director. He is also the Vice President of the IET (Institution of Engineering and Technology, a multidisciplinary professional engineering institution), Board of Trustees, UK, advisor for the NASSCOM Centre of Excellence for Data Science and Artificial Intelligence,and Chairman for the CII Knowledge Management Summit. He is the immediate past Chairman of the CII National Technology Committee.