Hum Kagaz Se Zyada, Neeyat Dekhte Hain" – Piramal Finance Launches Unique Campaign Addressing the Credit Needs of the Underserved Customers of Bharat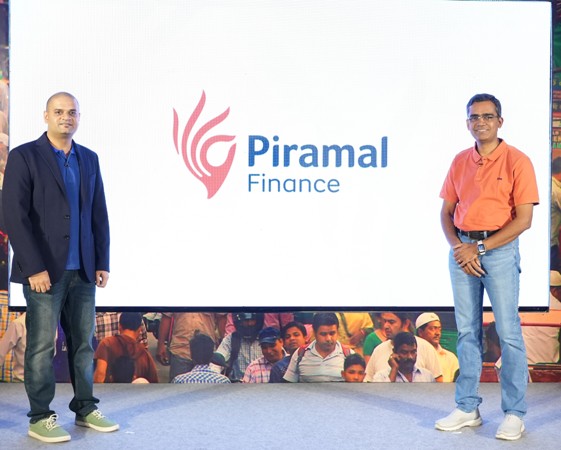 Mumbai | January 12th , 2023: Piramal Capital & Housing Finance Limited, herein referred to as Piramal Finance, the wholly owned subsidiary of Piramal Enterprises Ltd ('PEL'), today announced the launch of its first brand campaign that focuses on addressing the credit needs of the unserved and underserved sections of Bharat. Titled, "Hum kagaz se zyaadaneeyatdekhtehain", the clutter breaking campaign highlights the brand's commitment to look beyond just papers/documentation as means to assess the credit worthiness of its loan seeking customers.
The campaign underscores Piramal Finance's commitment to customer-centricity and aims to reach out to budget-conscious customers as well as medium and small businesses in Tier 2 and Tier 3 towns across Bharat. The campaign kicks off with two ad films that position Piramal Finance as a brand which focuses on underwriting customers as well as their integrity rather than just papers/documents.
Conceptualized by Womb, the films capture the lives of 2 families which face real-life roadblocks while trying to avail loans and how Piramal Finance is committed to stand by such individuals as well as their families in their pursuit of happiness. With their tailor made product offerings in the form of Home Loans, Business Loans and Personal Loans and Used Car Loans,Piramal Finance provides loans to customers by not only validating the formal credit history and papers/documents, but also evaluating customers on the basis of their intent and integrity – thereby highlighting the differentiated lending experience.
Watch the films:
Further, the company also unveiled the new logo for the customer facing brand 'Piramal Finance' for the lending business and all branches across India will be branded with the new logo.
JairamSridharan, Managing Director, Piramal Capital & Housing Finance Limited said, "As we keep expanding deeper into Bharat, we remain focused on offering effective and distinct lending solutions to this large customer segment which is often overlooked by the larger financial ecosystem. What we hope to do through the campaign and rebranding is to keep building on the strengths of a fresh and strong customer centric lending franchise. A complex demography like India requires simple, effective and impactful lending solutions that come with a deeper understanding of the consumer financing needs of the ecosystem.
We are betting big on Bharat and are happy to open branches, employ local people, and churn these local markets with customizable offerings.As an enterprise, we aim to double the AUM from FY2022 levels, with strong growth in retail disbursements and make the loan book more retail-oriented with a loan mix of 2/3rd Retail and 1/3rd wholesale by FY2027."
Speaking on the campaign, Arvind Iyer, Head – Marketing, Piramal Capital & Housing Finance Limited said, "There are a lot of people in our country who are unserved and underserved and aren't deemed credit-worthy for a whole host of reasons, and they have to face many challenges even before they begin their loan journey. At Piramal Finance, we aim to innovate and develop flexible solutions to fulfil the credit needs of this customer segmentand help them achieve their financial goals and aspirations.
Our customer is pivotal to how we engage in business, and we are incredibly thrilled to launch our maiden campaign 'Hum Kagaz se zyaadaneeyatdekhtehain'. The maiden campaign conveys a strong and positive message that consumers with the right intent to repay their loan can avail themselves of services from Piramal Finance. The campaign marks the birth of our customer brand Piramal Finance, as an NBFC-HFC, serving the needs of the Bharat customer. By giving them simple financing options that build optimism and a sense of abundance, enabled by our solutions."
Pre-merger refers to pre-September 30, 2021.