Choice International bets big on Rajasthan, opens twelve new branches for NBFC arm- Choice Finserv in the state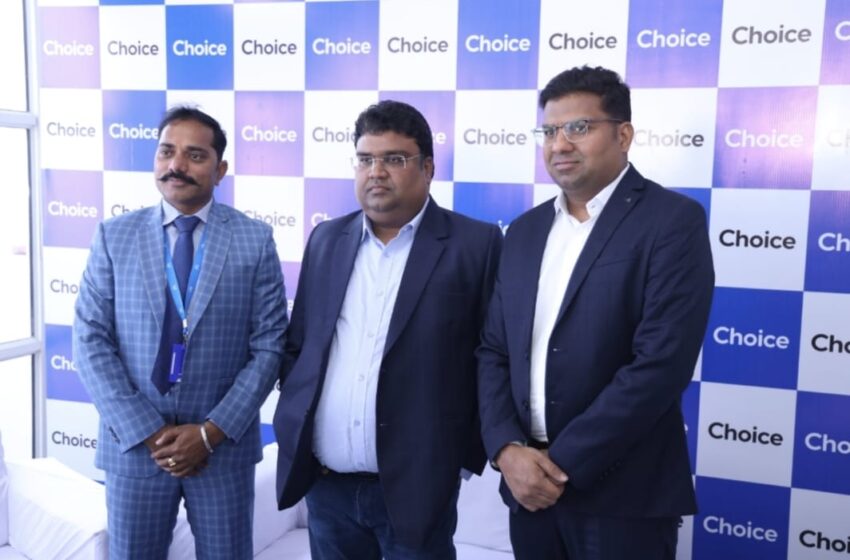 Jaipur, 03 February 2023: Choice Finserv Private Limited (a subsidiary of Choice International Ltd) has announced the opening of their new Business Operations Centre in Jaipur along with the opening of their several new branches (Vaishali Nagar; Mansarovar ; Malviya Nagar – Jaipur); Sikar; Jhunjhunu ; Bhilwara ; Chittorgarh ; Jhalawar ; Udaipur ; Bundi ; Kota; Ajmer; Rajsamand on 01/02/2023 reaching to total tally of 12 Branches in Rajasthan and 27 Branches across 4 States. The new offices will offer a wide range of financial services, including loans to MSMEs, vehicle loans, supply chain finance and solar financing.
Rajasthan, currently contributes 30 crores to the group's Revenue and plans to grow five times to reach of 150 Crores of Revenue from the state in the coming two years. The organization aims to enhance its reach in Rajasthan from 12 districts to 30 and open 30+ branches in the state in the next few years. Choice Group also plans to hire 4000 employees in the region.
Choice Finserv has seen significant growth in its loan book over the past few years. FY23 is expected to see a closing of APPROX Rs. 350 Cr. Assets Under Management (AUM), retail loan disbursements at around Rs. 120 Cr. till March 2023. The next two years (FY. 23-24 & 24-25) are expected to see this number cross 600 Cr AUM nationally. This growth can be attributed to the increasing demand for credit from both individuals and businesses in India.
Commenting on the occasion, Choice International's Managing Director- Mr Kamal Poddar said, "We are quite excited to expand our presence in Rajasthan to provide our customers with a convenient and accessible way to access financial services. We have ambitious revenue targets for the state and the growth will largely be driven by our NBFC business.
Currently there is huge credit Gap in MSME Lending and a significant portion of MSME loans are processed by informal sectors and we would work on regularizing and bringing them to formal sector of lending through our digital Journey, by giving loans to only those businesses which are registered under the Udhyam (MSME) portal of the central government."
In addition to these services, Choice Group will also provide equity broking, wealth and insurance services through various branches and digital mobile App i.e. ChoiceFinX. The company is committed to providing its customers with a comprehensive range of financial products and services to help them achieve their financial goals. The company is also enhancing digital lending through its Choice Money app, making the loan process completely online and convenient for customers
The new Business Operations Centre in Jaipur will have a sitting capacity of 150 employees including senior leadership team and a total area of 11,000 Sq ft. It is fully equipped with the latest security and fire safety systems, as well as an in-house training room of 40-50 people with an area of around 1000 Sq ft. Cafeteria with sitting capacity of around 50 people. In addition to the offices opening in Rajasthan Choice Finserv is also opening branches in other states. Existing operating centres are in Rajasthan, Madhya Pradesh, Gujarat and Delhi &NCR.